Activities on the Dingle Peninsula
The Dingle Peninsula - Introduction
We know where to go and what to see, letting you get the

most out of your holiday!

All activities can be booked on site and we are delighted to assist

in putting holiday itineraries and ideas together for you.

We are located in the most stunning location on the Peninsula...

We boast a 10km Sandy Beach – 300 metres away

Slieve Mish Mountains – Hill & Mountain Walking – directly behind us
The Dingle Way – behind Village
Pitch & Putt Course – 300 metres
Glenteenasig Forest Park - 5 minutes drive
The Conor Pass (Ireland's highest mountain pass
Mount Brandon (Ireland's second highest mountain)

Beaches:


Our area has the largest number and longest beaches on the Dingle Peninsula. Tralee Bay provides safe waters for all the family whilst Brandon Bay is a mecca for windsurfers having hosted the World Championships in 2001 and 2002. Sandy Bay Beach provides one of the only beach based water sports facilities in the country with kids/teens clubs and activities


---

Things to do in Castlegregory:


Castlegregory Village & The Maharees (2.5km from Village):
Pubs, Music, Restaurants, Links Golf Course, PADI Scuba Dive Centre, Surfing, Windsurfing (World Championships 01' 02), Sea Angling, Lake Fishing, Pony Trekking, Kitesurfing, Sandy Bay Water Sports Centre: Pedalo, Banana Boat, Sail Boats, Water Skiing, Body Boarding.



---

Things to do in Dingle:

Dingle Town (20 minutes from Village):
Funghi the Dolphin, Dingle Aquarium, Dingle Horse Riding, Archaelogical Tours, Slea Head Tours, Pubs, Music, Cafes, Restaurants, Arts & Craft Shops



---

Things to do in Tralee:

Tralee Town (15 minutes from Village):
Shopping, Siamsa Tire Folk Theatre, Aqua Dome, Multi Screen Cinema, Steam Train & Windmill, Children's Fun Centre



---
Fishing Dingle Peninsula - Tralee and Brandon Bay
Dingle Peninsula & Kerry Golf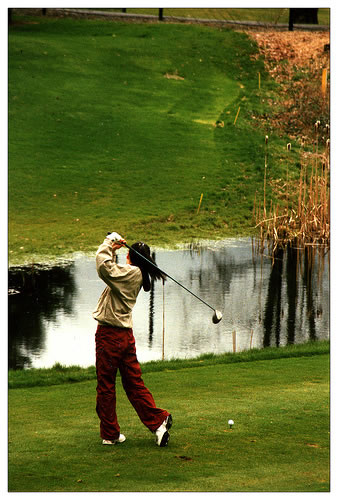 Let us introduce you to some of Ireland's finest Golf Courses, all within 40 minutes of our Holiday Village.
Dingle Peninsula Walks
No other area in Ireland offers the variety and quality of walking trails and routes as the Dingle Peninsula, Ireland's most westerly dramatic peninsula.
The Dingle Peninsula is a paradise for walkers. Most of the routes are on small, quiet roads and trails, far away from the hustle and bustle of life.

The Dingle Peninsula nature and bird watching
The Dingle Peninsula is a natural haven for nature lovers and particularly Bird Watching.
Adventure - Walking and Mountaineering
Dingle Peninsula Adventures
The Dingle Peninsula offers an abundance of tours, activities and amenities and caters particularly for those who enjoy a sense of adventure in the great outdoors.
Local Activities
Activities close to Tralee Bay Holiday Village
ANGLING
Inch: Beach fishing for bass and flatfish.
Dingle: Rock fishing for pollack, wrasse, coalfish, bream, conger, ling, tope, cod, whiting,
huss, spurdog, gurnard, pouting and shark. Deep sea fishing available.
Cloghane: Shore fishing for wrasse, pollack, mackerel and conger. Estuary fishing for ball
and flounder.
Ventry: Beach fishing for dogfish and bass.
Ferriter's Cove: Flounder.
Smerwick Harbour: Bass and flatfish. Ballydavid: Pier fishing for conger.
Castlegregory area: Beach fishing on Brandon Bay for bass and flatfish at Fermoyle,
Kilcummin, Stradbally and the Maharee Peninsula at Scraggane Bay.
Tralee/Fenit: Inshore fishing for ray, tope, monkfish, dogfish, pollack and skate. Pier fishing
for dogfish, ray, conger, pollack, bass and mullet. Shore fishing for bass, ray, turbot and
tope. There is some good trout angling in the lakes of the forestry park at Araglen, and at
Lough Gill. Ask in Keanes foodstore about boats and licences.
Pedlars Lough near the top of the Connor Pass - Ask in Tomasin's Pub. For deep sea
angling you may go out with Mr John Kennedy, he lives near the harbour at Fahamore
Aqua Dome
The Aqua Dome is one of Irelands Largest Indoor Waterworlds & Premier Tourist Attractions.
The Aqua Dome offers tropical temperatures all year round and is a Great Day Out for all
the family whatever the weather!
BEACHES
The best local beach is only minutes away and one of the longest beaches in Ireland.
Sandy Bay beach is 3 miles and has all the water sports which is half way up the
Maharees Peninsula. Brandon Bay/ Stradbally beach the other side of Castlegregory village
guarantees large waves for surfing.
BOAT TRIPS
Fungie Trip, and Blasket Island Ferry (10% discount for our Guests) and Eco Marine Tour,
Brandon Boat Hire.
BIRD WATCHING AND NATURE RESERVE
There is much to interest the bird lover. Chuffs, gadwall, ducks and gannets can be seen
on the cliffs and along the seashore. There is a nature reserve at Lough Gill Lake and
along the sea road from the cottages to the village. There are Natterjack toads in the
locality these are the only toads in Ireland and this is the only area in which they are
found.
Bowling Buddies
Is a ten-lane state of the art bowling centre at Manor East Tralee (20% discount for our Guests)
CLIMBING WALL
Play at a height adventure Centre, Dingle
CRAG CAVE - Ireland's Most Exciting Showcave http://www.cragcave.com
Discovered in 1983 and thought to be over 1 million years old Crag Cave is a magical
wonderland of stalagmites and stalactites. It is an all weather visitor attraction located in
Castleisland Co. Kerry (20% discount for our Guests)
CYCLING
Cycling the Dingle Peninsula has always been recognised as the ideal way to experience
the area's breathtakingly beautiful views while pedalling through a combination of dramatic
mountain climbs or flat valleys that stretch for miles.
Bicycles are available to rent in Castlegregory.
DINGLE DOLPHIN
http://www.dingledolphin.com
Fungi the friendly Dolphin lives in Dingle Harbour, you can go out in boats to see him and
you can hire wet-suits to swim with him.
DIVING/ SUBAQUA
Dive centre at The Maharees
GREYHOUND RACING
Greyhound Racing Fancy a night out with a difference to suit all the family, then why not
have a night out at The Dogs. The
Kingdom Greyhound Stadium is conveniently located within walking distance of Tralee town
so is ideal for visitors or even locals within the Tralee area.
GOLF
http://www.castlegregorygolflinks.com
There are 9-hole courses in Castlegregory (10% discount for our Guests), and an 18 hole
course at Ceann Sibeal Ballyferriter , Dingle (20% discount for our Guests)

HORSE RIDING
O'Connors family run Pony Trekking on the Maharees. And Herlihys pony trekking Tralee .
(25% discount for our Guests)
Mountain Climbing / Hill Walking
Caherconree 2713 ft. (827 mtrs), one of the highest of the Slieve Mish Mountains, can be
climbed from Camp.
Beenoskee and Stradbally Mountains can be conveniently climbed from Stradbally village,
three miles from Castlegregory.
Cloghane is the best centre for climbing Brandon Mountain the second highest mountain in
Ireland. It is 3127 ft (951 mtrs).
MUSEUM
http://www.kerrymuseum.ie
The award Kerry County Museum is located in the Ashe Memorial Hall, traces the history
and archaeology of Kerry and Ireland over 7000 years.

NATURE WALKS
The walks on the miles of sandy beaches, around Lough Gill and at Glanteenassig –
Gleannta ana Easig, the valleys of the waterfall – has a substantial forestry development
and is one of the most beautiful places on the peninsula on a fine day. It is possible to
drive right into the deep valley, which resembles the scenery of Killarney and of County
Wicklow more than that of the rest of the peninsula. Peaks and corrie cliffs rise steeply
from lakes, and the river meanders, forming oxbow bends, through a long valley which is
by turns bleak and rocky, brown and green with planted trees.
PITCH & PUTT,
Course 300 metres from our Holiday Village
PLAY GROUND
There is a brand new playground with in 2 miles of our Holiday Village
THEATRE
http://www.siamsatire.com
The Siamsa Tíre Tralee mission is to reflect Ireland's great wealth of music, dance and
folklore on stage, through vibrant, colourful theatrical entertainment.
TOBY WORLD
http://www.tobyworld.ie
All weather attraction in Kerry for a great day out in Kerry then Toby World in Tralee is the
place to be! The award winning play centre offers hours of fun for children of all ages (25%
discount for our Guests)

WATERWORLD
http://www.waterworld.ie
Kids Club, Teens Club, Surfing, Sailing, Canoeing, WindSurfing, Banana Ride, Boogie
Boarding, At Maharees(20% discount for our Guests)
WHALE WATCHING
http://www.marinetours.ie
The Dingle Peninsula is a renowned whale-watching spot that offers fantastic
opportunities for the keen observer. A diverse range of cetaceans from Ireland's smallest,
the harbour porpoise, up to some of the biggest, the baleen whales, can be seen at
different times of the year. Slea Head is the perfect vantage point offering good elevation
and a great panorama over a number of different marine habitats. Porpoise can often be
seen foraging for fish close
WINDMILL
http://www.holidaytralee.com
Blennerville Windmill has a visitor complex, exhibition gallery, Café, craft shop and
restaurant.
WINDSURFING/ SURFING
The Dingle Peninsula has become a popular destination for surfers. The energy of the
Atlantic Ocean is released in the large swells that break on the West Kerry coast, leading
to good surfing conditions at most times of the year. Wetsuits, surfboards, boogie boards
and kite boards can be hired, and a number of surf schools such as Jamie Knox
http://www.jamieknox.com and Waterworld (20% discount for our Guests) The two best
locations for surfing are Brandon Bay and The Maharees
Indoor Attractions

Crag Cave
Located at Castleisland, Crag cave is a colourful wonderland of stalactites and stalactmites. Discovered in 1983 and thought to be over a million years old, it is a natural all weather attraction. Crag Cave is an ancient fossil cave system, older than mankind itself, within which can be seen the natural forces that created the complex and beautiful passages.
Opening times:
Every Day From 10am
Mid-March to November 1st
Last Tour
6.00 pm July & August
5.30 pm other months
Later by appointment

Phone: + 353 66 7141244
Fax: + 353 66 7142352
E-mail: This email address is being protected from spambots. You need JavaScript enabled to view it.
Web: www.cragcave.com
Dingle Ocean World
Ireland's new spectacular Aquarium overlooks the scenic Dingle Harbour, in County Kerry. OceanWorld displays the many fascinating species that live in the magnificant Dingle Peninsula. Journey through Dingle Peninsula's ancient history to discover the culture of sea life from the pre-christian era to present times.

Arriving in Dingle Town from the N86 turn left on the first roundabout. Keep going along the waterfront for 500 metres until you see our signs and our building on the right.

Price list & opening times:
Adult: € 11.00
Children: € 6.50
Student/ Senior Citizen: € 8.50
Family: (2 Adults and up to 4 Children U16) € 30.00
Group rates available for groups of 15 persons or more.
Open Daily 10am - 5pm last admission
Killarney Model Railway
Located at Beech Road, Killarney, will provide enjoyment for all the family. Scores of trains running on over a mile of track, transport you through the landmarks of Europe. There are thousands of tiny people depicting all walks of life and a day and night scene that will take your breath away
Open Hours:
10a-6p M-Sa, noon-6p Su

Address: Beech Road, Killarney, Ireland
Tel: +353 64 3 4000
Coolwood Wildlife Sanctuary and Zoo
Located at Coolcaslagh, about two miles from Killarney town. Situated on 50 acres, it is an ideal family venue with scenic walks, coffee shop, children's playground and the 3 acre children's zoo with a variety of exotic species
Address: Coolcaslagh, Killarney, Co. Kerry, Ireland
Phone: +353 (0)64 36288
Valentia Observatory
Located on the Waterville road, just a few miles from Cahersiveen, this is Irelands oldest synoptic weather station.. Weather observations are made each hour and transmitted by telex to Dublin. Many historic instruments originally used are on display at the Observatory.
Fenit Seaworld

An opportunity to observe the hundreds of species that inhabit the underwater world at Tralee Bay.

Open: daily from 11.00am-5.30pm (March-October).
Admission: adult 5.50; child 3.50; concession 4.50; family (2 adults, 5 children) 17.50, extended family (4 adults, 5 children) 23.50
Tel: 066-7136544 .
Blennerville Windmill & Craft Centre

Working Windmill, historical exhibition on 19th century emigration, restaurant, crafts.

Open: April to October 10am-6pm, 7 days.
Adm: Adult 4, Children 2, Students/OAP's 3.25, Family (2 Adults, 3 Children) 10.
Tel: 066-7121064 .

Please visit our gallery to see more images.
This video clip highlights areas of interest around the Dingle peninsula.
The beautiful scenery, rugged coastline and sandy beaches can be viewed on all sides of the peninsula.

[youtube:http://uk.youtube.com/watch?v=ZbHI6fptMaI]
The area is renowned worldwide; it has been in movies such as Ryan's Daughter and Far and Away, it is one of Ireland's most popular tourist locations. From Tralee, Killarney and Dingle, there are many amenities.
Start walking in any direction and when you get to a summit, the panorama of mountains, sea and county side is breathtaking and spectacular.
Tralee Bay Holiday Village is accessible to all the major Kerry locations, only 12 miles from Tralee and 15 miles to Dingle.
There are two routes to Dingle; the more scenic route is over the Conor Pass. This winding route offers an awesome advance on the picturesque fishing town. The alternative route passes through the villages of Camp, Annascaul and Lispole – each one offering its own historical tale and archaeological mystery.